ONE PLUS ONE
CHRISTOPHER KANYUSIK +
TAMARA JACQUIN //

"HERE AND GONE"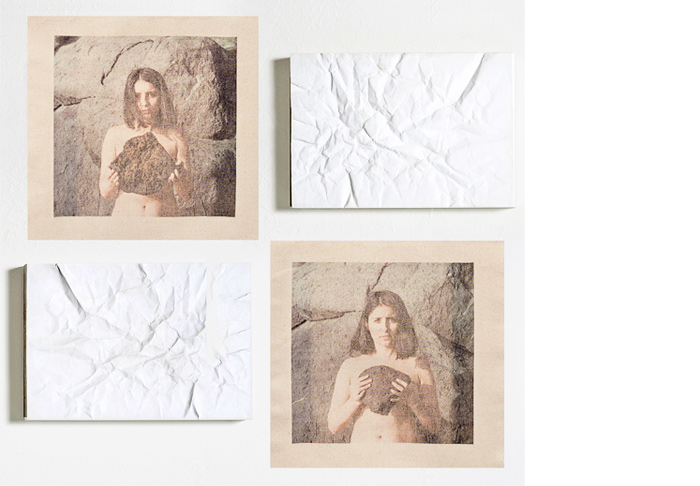 Photo: Chr. Kanyusik / Tamara Jacquin
EXHIBITION + INTERVENTION //
30 MAY - 2 JUNE 2019

Christopher Kanyusik (Utah/USA) explores fundamental aspects of sculpture by investigating the interplay of different materials and media. His current work deals with the replication of objects and the use of traditional means for displaying art.
Inspired by the vibrant, chaotically beautiful graffiti in the Exarchia neighborhood of Athens, Kanyusik's
"upon closer inspection"
is a street art installation that engages passersby in a dialogue about art exhibited in an urban everyday context.
Juxtaposed with the pulsating colors and compositions adorning the urban Athenian landscape,
"upon closer inspection"
offers a call to attention for a casual viewer. The work series consist of a collection of casts from a single picture frame enclosing a blank canvas. The replication of the frame, hung at various points in the neighborhood, reinforces an artistic intention in the process of their duplication.
The contrast of the blank canvases against their vivid environs persuades a viewer to stop, look, and consider their meaning. The vacant imagery, too, invites an observer to insert content and to participate with the works.
Tamara Jacquin's (Chile/Spain) work always starts from the body. The body is perception, movement, memory and presence. With the use of media like object, photography, performance, video, textile and poetry, Jacquin produces
physical
images about emotions and identity.
We die? Always. Fear of death. Fear of oblivion. What dies with us? Thoughts, ideologies, civilizations - everything has an inevitable destiny:
the end
.
Jacquin's print series
"Death is not mute"
reflects on the relationship between death, life, time and memory. Inspired by the sanctuary of Eleusina, the artist collects images of the ancient site and transforms them to visual poems which question the idea of death as an end. The photographic prints on silk highlight how even after the end life resurfaces, and that memory resists time and oblivion.
The sanctuary of Eleusina lies mute after more than two thousand years, but its mystic tradition has awakened again to remind us on his mystery, on the cycle of life, a cycle of death and resurrection, a cycle whose destiny we cannot escape.
The exhibition title
"Here And Gone"
expresses the ephemeral character of the dialogue between the two artists at 3QUARTERS.
www.chriskanyusik.com
www.tamarajacquin.com
OPENING:
Thursday, 30 May, 7 - 9 p.m.
EXHIBITION:
Fri. 31 May - Sun. 2 June 2019, 12 - 8 p.m.
PLACE:
3QUARTERS, Agiou Dimitriou 19, 10554 Athens (Psyrri)
>>> Show location
Download the e-invitation (PDF)
Documentation: Christoph Ziegler