ONE ARTIST A WEEK
LAUREL TERLESKY //
TENACITY OF HOPE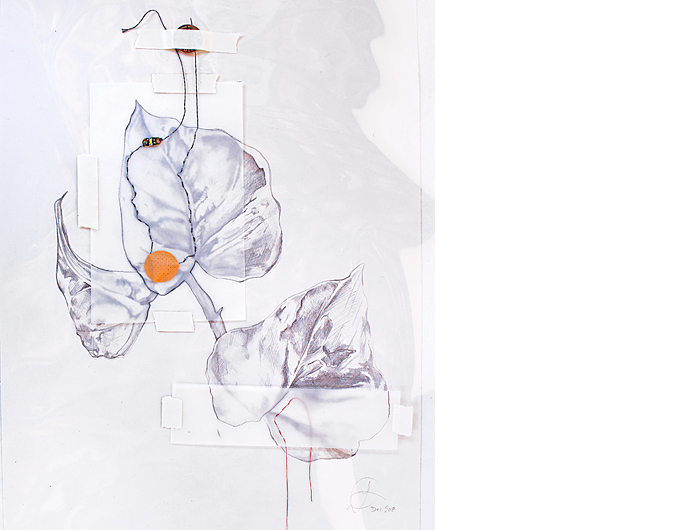 Photo: "Plant", Laurel Terlesky
INTERACTIVE DRAWINGS: 6 JULY 2019

In her drawing series "Tenacity Of Hope", Laurel Terlesky (Canada) examines the ability of domesticated plants to interact with us and even encourage us to extent our care from our microcosmos to the urgently needed change of attitude towards our global natural environment.
In her own words: "The environment is our second, our external body. Through our kept house plants, gardens and farms, we extend into an ecological system of growth, flowering, seed, disintegration and renewal.
As witnessed in the relationship we have with our plants, the economy of care can help us make the leap towards change with the vehicle of hope. In locating the balance between cynicism and hope there is political agency that opens up a space for an active presence promoting social transformation."
The works Terlesky will present in her One Artist A Week residency in Leonidio, include a series of drawings that incorporate vellum and thread along with small electronic components aiming at producing interaction with the audience. Visitors will be able to touch the drawings and - hopefully - produce light!
Homepage - Laurel Terlesky
EXHIBITION:
Saturday 6 July 2019, 19.00 - 23.00
PLACE:
Platia Dimarchiou / Kafenio Aigli, Leonidio. Arcadia (Greece)
>>> Find it
Download the
e-invitation (PDF)
Photos: Christoph Ziegler