ONE ARTIST A WEEK
ANNA WATSON /
VOTIVES - MEMORIES TURNED INTO OBJECTS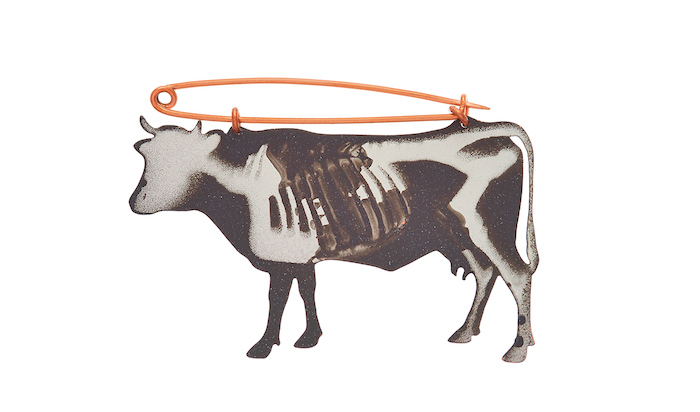 "X-ray Cow Brooch". Photo: Anna Watson.
JEWELLERY EXHIBITION: 13 - 15 December 2018

Anna Watson from Brighton (UK) is an artist specializing in jewellery making and light metal techniques. Her subject is the strange, the obscure and uncanny. Watson often depicts symbols and images connected to a mysterious context and re-interprets them in her jewellery motifs.
Having become fascinated by the close relation between representational relics, votive objects and jewellery, the UK artist will spend her residency in Athens to study and research the still vital Greek culture of the votive that has been passed on from antiquity until today.
For her "One Artist" exhibition, Anna Watson will design a collection of cast objects in reference to traditional votive symbols and shapes, and to found relics that reveal aspects of their historical place.
Madebrighton / Anna Watson
OPENING:
Thursday 13 December, 4 - 7 p.m.
SHOW:
Friday 14 Dec., 10 a.m. - 7 p.m. + Saturday 15 Dec., 10 a.m. - 2 p.m.
PLACE:
Π-Artworks, Lekka 30, 10562 Athens (Syntagma)
>>> Find it
Download the
>>> e-invitation (PDF)
Documentation: Christoph Ziegler