ONE ARTIST A WEEK
ALEXANDRA SEMENOVA //
ANVERSO & REVERSO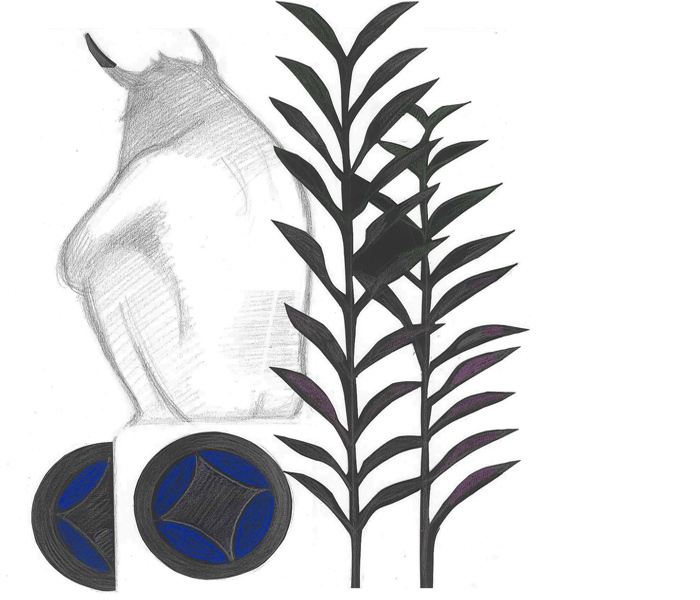 Photo: "Laberinto (II)" - A. Semenova
EXHIBITION: 27 - 29 MARCH 2019

Alexandra Semenova (Moscow, Russia) is a professional book illustrator and graphic artist. Her realistic and classical drawing style reflects the mastering of an important discipline for the transmission of knowledge and beauty in the years before the internet and e-books conquered the readers' horizon.
"Anverso & Reverso" is a project at the intersection of two disciplines, a work of progress that extends beyond the Athens solo show and bridges many years of committed art work to her FaveLAB Artist Residency.
The literary basis for this project is inspired by twentieth century poets, such as Cavafy, Mandelstam, Brodsky, Borges, Cortázar, Rilke, and Yeats. They all have something in common: the European tradition of perpetually reshaping and reviving the myth and the archetype is imminent in their verses.
An ardent reader of Cavafy's
Ithaca
, Semenova thinks of herself as an art voyager: "This series is the image of a journey. In the broadest sense, it is a journey in the Greek, European, Russian, and South America traditions. For me as a representative of the classical school, ancient Greece has always been a benchmark as well as the summit of the beautiful".
In her "One Artist A Week" solo show in Athens, Alexandra Semenova presents sketches she made during previous travels in Greece, as well as floral motifs inspired by the frescoes of the palace of Knossos.
www.alexandrasemenova.com
OPENING:
Wednesday, 27 March 2019, 18.00 to 20.00
EXHIBITION:
Thursday 28 + Friday 29 March from 12.00 to 19.00
PLACE:
Π-Artworks, Lekka 30, 10562 Athens (Syntagma)
>>> Find it
Download the
e-invitation (PDF)
Documentation: Christoph Ziegler

Thanks to Π-Artworks for hosting the exhibition !