OPEN CALLS

ONE ARTIST A WEEK

ONE ARTIST A WEEK questions the dynamic of quickly changing trends, topics and "fashions" in the international art world and asks how each of the participating artists individually responds to this development.
The one-week residency + exhibition program addresses artists who want to develop and present their work in Athens following an intensive creative and learning process.

Besides (shared) accommodation in central Athens, ONE ARTIST A WEEK offers a solo exhibition for each artist. The program supports the artist with media, press and communication, and offers assistance for the setup of the exhibition or presentation.

For more information, please check our >>> documentation.
And the past shows presented 2017 during Athens Documenta 14 >>> here.

PROGRAM:

• 7 days living and working space in downtown Athens (6 nights, Mo-Su)
• A 3/4-day curated solo show in downtown Athens venues
• Promotional support, press and media networking
• Customized introduction into ancient and contemporary Greek culture
• Individual documentation on the FaveLAB project website.

DISCIPLINES: Artists working in all disciplines, designers, actors, dancers, art journalists, crafters are welcome to apply.
Please note: applicants must be 30+ years old.

APPLICATION: Email us your application including a short introduction of yourself (max 200 words, CV, website link, 4-6 images of your work) stating your incentive to participate in ONE ARTIST A WEEK.

PRICE:  460 Euro per artist (plus 20 Euro cleaning fee). The Price does not include travel fares, museums tickets, meals, artist material or print matter for the show.

Residency dates for the second half of 2020 start again in September.

PLEASE >> CONTACT US FOR YOUR PERSONAL DATE REQUESTS!


1+1 (ONE PLUS ONE)

14-day Residency & exhibition project in Athens / Greece

1+1 is a residency and exhibition project for international artists who wish to explore Athens' rich cultural life and opportunities and present their work in a local art venue.

1+1 provides shared accommodation and working space in central Athens for two weeks and two (1+1) artists who are open to share experiences and take part in a duo show in Athens. The two artists will present their work at the end of their 14-day residency period in a three/four-day curated exhibition in central Athens.

The 1+1 residency includes a customized introduction into ancient and contemporary Greek culture (two guided visits at Unesco sites, museums and art venues), individual networking advice, tips on Athens secret addresses, as well as curatorial assistance/advice for the realization of the exhibition.

1+1 services also include promotional, press and social media support, plus e-invitation+press release for the show (GR/EN) and website documentation.
Find the 2019 projects >>> here.


1+1 INCLUDES:

• Accommodation in a central Athens studio apartment with separate bedrooms and shared studio space
• A curated four-day exhibition in downtown Athens
• Assistance in / advice for the setup of the exhibition
• Two guided visits at Unesco sites, museums and art venues
• Individual networking advice
• Promotion, social media support, press release
• E-invitation, website and photo documentation

DISCIPLINES: Artists who work in the field of sculpture, painting, installation, photography, performance, textile art, comics, design or jewellery are invited to apply.

APPLICATION REQUIREMENTS: Applications are accepted by individual artists as well as by artist duos who welcome the challenge to live together and present their personal work or their residency experience in a duo exhibition. Please apply only if you are 30+ years old.

RESIDENCY DURATION: 14 days (13 nights). Each residency period begins on Monday and ends on Sunday.

EXHIBITION:  3-4 days during the second week of the residency

PRICE:  620 Euro per artist (plus 20 Euro cleaning fee). The Price does not include travel fares, museums tickets, meals, artist material or print matter for the show.

APPLICATION: Email us your application including a short introduction of yourself (max 200 words, CV, website link, 4 to 6 images of your work) stating your incentive to participate in the 1+1 program.

Residency dates for the second half of 2020 start again in September.


PLEASE >> CONTACT US FOR YOUR PERSONAL DATE REQUESTS!


METAMORPHOSES - e-RESIDENCY & EXHIBITION PROJECT 2021/22
Jewelry • object • performance • video

Open call for artists and designers working with traditional and interdisciplinary media, including jewellery, textile, ceramic artists, performance.

Application deadline: Sunday 30 May 2021.


PART I: e-Residency including three online workshops between July and September 2021, as well as individual coaching and group meetings between November 2021 and February 2022.

PART II: group exhibition from 24 February - 2 April 2022 at Bayerischer Kunstgewerbeverein Gallery in Munich during Schmuck 2022, accompanied by a website and a LIVE online presentation.


CONCEPT

Metamorphoses, transfigurations, mutations as mind-opening revelations can be found in many religions, art and literary traditions. The changes in form and substance, documented by innumerable myths and doctrines, have a common denominator: the ascend of the human being into a higher spiritual sphere.

From the animal faced gods of ancient Egypt, Homer, Hesiod and Ovid to Moses' burning bush or Christ's Transfiguration, from the djinnis of 1001 Nights and Brother Grimm's folk tales to Goethe's Faust and to Rabbi Loew's Golem, or to the Japanese medieval legends collected by Lefkadios Hern, the message is clear: A sublime power shows its omnipresence through transformation and mutation; and it enchants humanity with promise and hope.

Franz Kafka's famous novel Metamorphosis parts from the spiritual tradition of pre-modernity and casts a grim omen on a society obsessed with order, segregation and racial hygiene on its way to the war tragedy.

The alchemists expressed mankind's desire for endless knowledge, wealth and immortality through their efforts to convert waste into gold. Nowadays, upcycling is a common practice. Fashion and luxury brands proudly advertise the pre-used origin of their raw materials. It is ethical and kind, indeed, to recycle; but is it not void of existential meaning? Recycling makes us feel good as consumers and makers. But does it also help us to make contact with something bigger than us, such as nature, humanity, common good or even god?
Does contemporary jewelry need to be spiritual? Is the quest for something that stays alive for ever just a psychological side effect of mutating Covid-19, or is the search for a talisman against fear, disease and loss the bridge leading to our archaic roots?


GOAL

Metamorphoses challenges participants to look at the practice of upcycling from a philosophical and spiritual perspective, and encourages them to add meaning and context to their work. The three preparatory online workshops focus on the development of the participants' concept, communication skills, understanding of art and literary traditions, and encourage the dialogue between different art disciplines. Jewelry, objects (metal, paper, plastic, wood, textile, glass), objets trouvés and ready mades, 3D print and e-waste are the exhibits of the show reflecting the present discourse on nature and environment. Videos created by the participants are presented at the BKV exhibition and the Live online presentation.

The concept of Metamorphoses also applies to the media artists use to highlight their creative procedure: Jewelry, performance and video.



The project includes:

• Three workshops on the history and meaning of jewelry and objects, narrative and scriptwriting, rituals and performance, communication and video (Total of 25 hours)
• Online individual and group coaching
• Six+ week-long exhibition in BKV Munich during Schmuck 2022
• Exhibition documentation plus social media promotion
• Exhibition opening plus • Live online presentation during Schmuck 2022
• Exhibition website & documentation in SMCK Magazine
• Exhibition advertisement
• Sale of participants' work by BKV
• Extensive press campaign in German and English


Expectations, requirements, support: All works presented in the exhibition must be new or of a recent date and have not been exhibited before. Artists do not need to be present in Munich during the show. No previous experience in performance or video scriptwriting or video production is required.
The participants are expected to participate in the workshop program and to be open to new techniques and approaches. The e-Residency takes place exclusively online via Zoom and chat.

On request, the participant will be provided with an invitation letter.

Number of participants: max. 25

Participation fee: The fee charged for the preparatory workshops, the curatorial work, the communication and documentation of the exhibition is 750,00 € - payable in four installments:

250,00 € payable in June 2021
200,00 € payable in September 2021
150,00 € payable in December 2021 
150,00 € payable in February 2022

Application: email us your
1. website or 6-8 photos high res sent via Wetransfer
2. artist's statement and bio
3. motivation for your participation

Application deadline: 30 May 2021 (12.00 pm)


Contact us for more details on the workshop, the exhibition venue and Schmuck Munich.
After the end of the selection process, applicants receive a written agreement specifying terms and conditions regarding exhibition, sale and object return details, as well as the dates of the workshops' meetings during weekends.

Links / information:
Initiation exhibition series
Open Call on Klimt02
Bayerischer Kunstgewerbeverein gallery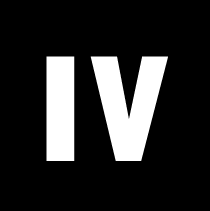 HELEN OF SPARTA - e-Residency

7-10 JANUARY 2021 | 21-24 JANUARY 2021

Intensive 4-day virtual residency + workshop + public presentation for visual, multimedia and interdisciplinary artists, jewelry and fashion designers or writers who work with textile art, story telling, mythology, performance


DISCIPLINES & TOPICS: Visual artists, textile artists, jewellery artists and designers, fashion designers, writers, performers, dancers, choreographers. Daily workshops on mythology, history of culture, performance, Greek crafts, Greek traditional dress, Greek jewellery, narrative and performance guide artists to prepare their own story, performance and objects.

The eResidency includes the option for participants to show their work during SCHMUCK/ Munich Jewelry Week_March 2021 and via online presentation and gallery exhibition


THE eRESIDENCY:

The Helen of Sparta eResidency aims at inspiring (max.) eight artists/writers/performers to develop their own updated version of the ancient Greek myth. The intensive four-day program addresses issues, such as misogyny, abuse, manipulation, fake news, armed conflict.
 
The eResidency program ambitions to introduce artists into the tradition of Greek art and culture, with a strong focus on narrative, Greek mythology, textile art, dress culture, women's history, performance and design.

The eResidents' work will be presented in a special online event and in a special section of SM*CK Magazine for Independent Artists (March 2021 issue).


THE STORY BEHIND THE CONCEPT:

Helen, the mythical queen of Sparta, causes a merciless war after she falls in love with the enemy.
The idea of the eResidency program reflects the tradition of 18th and 19th century travelers in Greece whose impressions greatly influenced artists and intellectuals back home.

A famous example, the archaeologist and founder of the discipline of art history, Johann Joachim Winckelmann, never visited Greece, but developed his approach based on travelers' accounts. German poets Goethe and Hölderlin found inspiration in Greek antiquity, although they had never visited the country. The rediscovery of "Greek aesthetics" in art, architecture and fashion, and the revival of democracy in the age of Enlightenment was more a product of imagination than of physical presence.


SCHEDULE & OPTIONS:

Due to Covid-19 restrictions, the intensive eResidency takes place exclusively online; it consists of teleconference meetings, customized exercises and individual advice. The tightly scheduled program consists of lectures, slideshows and videos, visual notes, group meetings and personal coaching.
 
eResidents have the option to participate in the online show and/or the gallery show organized and curated by ZLR Betriebsimperium during SCHMUCK/Munich Jewelry Week in March 2021.

eResidents of the Helen also have the option to attend a physical Artist-In-Residence in Greece (Athens or Arcadia/Peloponnes) in Summer/Fall 2021 or Winter 2021/22.


eRESIDENCY GOALS & PROMOTION:

Developing a narrative and a story board, a performance concept and a choreography or an action script for an easy-to-do-it-yourself video is the feasible outcome of the workshop. Participants develop the concept, write the script, shoot and cut their video, even without prior knowledge or experience.

• Participants' videos will be published online and shared via the social media.
• Text and images will be published in SM*CK Magazine (www.smck.org)
• A live streaming presentation of participants' work will also be scheduled instead of the usual (physical) exhibition opening


PROGRAM DETAILS:

• Workshop & coaching: 21 hours
• From Greek mythology to narrative: 4 hours
• From Greek crafts (textile, jewellery, ceramics) to contemporary design: 2 hours
• Objects as performance inspiration: 1 hour
• Performance:  8 hours
• Video scenario: 3 hours
• Basic video techniques: 2 hours
• Individual coaching: 2 x 30 minutes/artist
• Homework required: 3 hours/day

= Total: 21 hours. Each session is one hour maximum with intermissions in between.

REFERENCES: Helen's dress online flipbook / Helen's Dress participants' videos / Article on KLIMT02

REQUIREMENTS:  A good internet connection ( for teleconference, live streaming) is necessary.

FEES & SUPPORT:  350 euro, paid by each participant. We give letters of support to selected artists who wish to apply for funding. We do not provide funding.

EXPECTATIONS TOWARDS THE ARTIST: Participants are asked to deliver a performance video and photo material of their work plus a short text profile (150 words). Text and pictures will be published in SM*CK Magazine.

APPLICATION:   Artists apply with a short bio (maximum 150 words), a link with works and CV plus a short text on his/her motivation to participate and the expectations towards the "Helen Of Sparta" eResidency program (maximum 150 words).

Selection is based on portfolio, motivation and team spirit. Selected artists are notified shortly after the deadline has expired. Terms and conditions are described in the eResidency agreement. Selected artists receive the agreement to read and sign within a week after their admission in the Helen Of Sparta eResidency program. Send your application to favelab.info@gmail.com.

DURARTION:  4 days. The eResidency starts on Thursday morning and ends on Sunday afternoon.
 
DATES + APPLICATION DEADLINES:

7 to 10 January 2021 - Application deadline: 22 December 2020
21 to 24 January 2021 - Application deadline: 10 January 2021


NUMBER OF PARTICIPANTS: minimum four - maximum eight artists.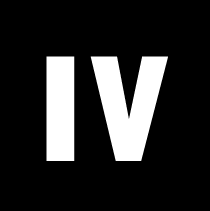 ATHENS FOR WRITERS

Due to the Corona virus pandemic, our writers residency program for 2020 will be postponed.